Location Monument Hotel
Located on the iconic Paseo de Gracia, opposite the celebrated La Pedrera building and just a few metres from the Casa Batlló.
Choose the perfect location for your stay in Barcelona
If you are travelling to Barcelona and you are looking for a Luxury Hotel in the City Centre, Monument Hotel is your perfect choice. When in Barcelona you want to be close to the main attractions and not spend too much time on taxis or public transport. A hotel close to Plaza Catalunya is ideal, as you will be able to walk to all the main sightseeing attractions.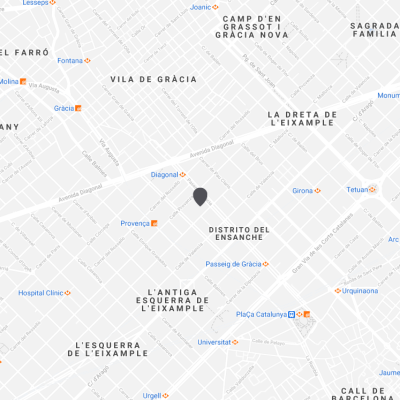 Monument Hotel
Passeig de Gràcia, 75.
08008 Barcelona. Spain
Your Luxury Hotel in Barcelona City Centre
From our Luxury Hotel located right in the center of Barcelona you will be able to reach some of the most incredible Gaudi buildings within a short walk. Some of them are located just across the street. You will also be close enough to walk to Sagrada Familia (15 min) and definitely close to Las Ramblas (5 min).
Monument Hotel's location on Passeig de Gracia, close to Gracia District, and also near Avinguda Diagonal is just the perfect choice for your visit to Barcelona. Passeig de Gracia and Avinguda Diagonal are the two of the main shopping streets in Barcelona and home to some of the most exclusive brands, restaurants and cafes. Choosing our Luxury Hotel in Barcelona City Centre means you can walk to hundreds of shops and restaurants just by stepping out of the door.
Two of the main attractions in Barcelona are Casa Batlló and Casa Milà (also known as La Pedrera). La Pedrera is located on Passeig de Gracia, near Avinguda Diagonal, and just across the street from our Luxury Hotel in Barcelona City Centre. Casa Batllo, one of the most astonishing buildings in the world, is located a bit further down Passeig de Gracia and it will take you only 5 min walk to reach it.
Do not hesitate. Book your Luxury Hotel in Barcelona City Centre now and enjoy the best rates on our site!