Oria Restaurant 1* Michelin
The best ingredients in equilibrium with creativity are the hallmarks of Oria's culinary offer.
It is mainly characterised by its high ceiling, a skylight that floods the space with natural light and a lamp-pool with still waters which brings order to the setting.
The Bistro-style restaurant, directed by Martín Berasategui, serves fresh cuisine inspired by the gastronomy of the countries that are bathed by the Mediterranean with a nod to Basque cuisine.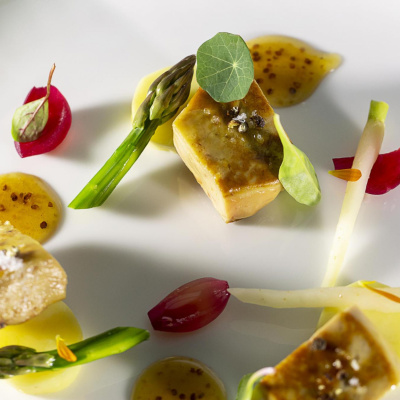 Open from Tuesday evenign to Saturday
Lunch from 1:00pm to 2:30pm
Dinner from 8.00pm to 9:30pm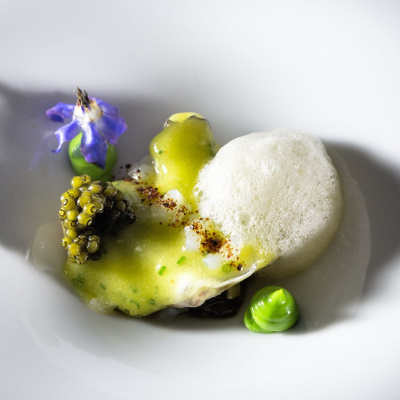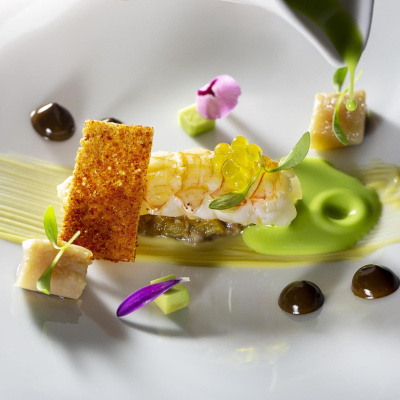 Oria Restaurant represents Martin Berasategui's 10th Michelin Star. No other chef in the country boasts more Michelin Stars than this chef originally from the Basque Country (Spain's northern region). Some Michelin Star Restaurants are so expensive they are almost unaffordable, but then there are those that offer good value combined with luxurious and gastronomical delights, and this is the case of Oria Restaurant.
The restaurant is said to be one of the best places to eat in Barcelona, offering a choice of two Tasting Menus.
MONUMENT HOTEL IS COMMITTED TO EXCLUSIVE CUSTOMER SERVICE AND LUXURY EXPERIENCES AT THE HEART OF BARCELONA.
At Monument Hotel we won´t settle for anything less than the best. Our tailor-made services, central location and the finest hospitality set us apart as one of the finest five star luxury hotels in Barcelona. Monument Hotel is something of a gastronomic feat, offering a number of top restaurants, two of which proudly have a total of 4 Michelin stars, the Lasarte Restaurant and the Oria Restaurant. Take a break from a busy day of shopping and site seeing on the iconic Paseo de Gracia and let us give you the five star treatment.