Services
Prestations exclusives de grand luxe
MyMo Experience
Service exclusif Guest Experience pour proposer une expérience personnalisée et sur mesure en vue de satisfaire aux besoins de chaque client.
mymo@monument-hotel.com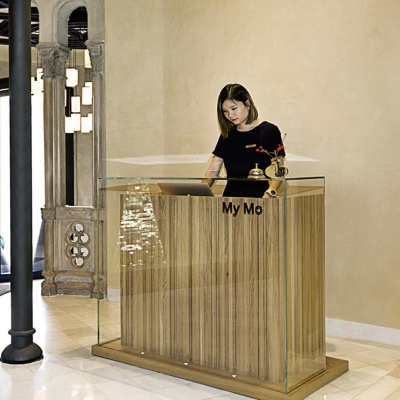 Wellness Studio
Wellness Studio is an Ecoluxury Wellness inspired by the Mediterranean essence, modern wellness and a slow and conscious lifestyle.
We offer rituals, products,and vibrational treatments that raise energy and seek a rebalancing between body,mind and spirit.
Our purpose is to bring awareness to the Daily Care Ritual, to find the balance that influences the radiant and healthy appearance of your skin.
Our formulas are the perfectp ynergy between Mediterranean essence, botanical power, seavitality, the secrets of the hive, and deep knowledge of aromatherapy as a catalyst for global well-being.
We want to inspire to lead an active, healthy,and sustainable lifestyle through the transformation of daily habits.
Opening hours: Monday to Sunday from 10am to 8pm
Appointments: wellness@monumenthotel.com
Fitness Room
Espace ouvert 24 heures sur 24, équipé de machines TechnoGym de dernière génération et poids et haltères.
Sauna sec et vapeur.Serviettes et bouteilles d'eau de courtoisie.
Nous vous offrons la possibilité d'acquérir, sur commande, un service d'entraîneur personnel qui élaborera votre programme sur mesure.